Ubiquigent
Ubiquigent provides its partners with unparalleled access to the technologies, skills and expertise required to support drug discovery in the ubiquitin field. The ubiquitin system offers many new drug discovery target opportunities across multiple therapeutic areas including cancer, cardiovascular and metabolic, neurological and musculoskeletal, and infection and immunity.

To support the exploitation of the ubiquitin system Ubiquigent has launched the first novel compound library designed to target Deubiquitylase (DUB) enzymes (DUBtarget-001), with further compound libraries now in development. Ubiquigent also provides access to specialist drug discovery services, high quality research tools and chemistry to support groups that are either already active in or wish to enter this exciting new field.

The ubiquitin system is based on the modification of proteins through the attachment of the protein ubiquitin, or ubiquitin-like proteins (Ubls). Ubiquitylation and related Ubl modifications are key to the control of cellular protein homeostasis as well as signalling, akin to the critical role played by phosphorylation (approximately 30% of commercial drug discovery programmes target phosphorylation enzymes), and holds similar if not greater potential for clinical utility.

Ubiquigent's scientific and business interests have a clear focus; namely the ubiquitin, ubiquitin-like, and integrated signalling systems. The company has established its scientific and business credentials with both academic researchers undertaking fundamental scientific discovery and pharmaceutical and biotechnology company scientists exploring the potential of ubiquitin cascade-focused drug discovery. Ubiquigent benefits from high calibre backing including from IP Group plc, US investors, the UK Medical Research Council, and the University of Dundee. The company's headquarters and laboratory operations are based in the UK and are located in a state-of-the-art facility adjacent to the MRC Protein Phosphorylation and Ubiquitylation Unit at the University of Dundee (both founded by Professor Sir Philip Cohen). In addition to Ubiquigent's own facilities and capabilities, such proximity provides ready access to a huge range of additional scientific expertise (1,000+ life-science researchers on site), technological competencies, and assay and analytical platforms.
Mr Jason Mundin
Commercial Director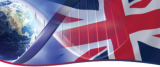 United Life Sciences
United Life Sciences (ULS) is a strategic partnership representing over 1240 life science and healthcare organisations across the UK and internationally. The partnership was formed by four Founding Partners: the BioIndustry Association (BIA), Bionow, BioPartner UK and One Nucleus (ON) in 2014 and MediWales joined in 2015
The ULS collaboration has member and the wider UK life science sector at the heart of its purpose and is the basis for all joint activities. We strive to avoid duplication of effort and coordinate the founders' activities whilst recognising each other's areas of strength so that member companies can benefit from more effective and coherent sector support.
Since 2012 ULS partners have worked together on a range of activities - including the creation and publication of a UK Life Science Manifesto 2015 - 2020 which was aimed at all political parties, and called for the Biomedical Catalyst scheme to be continued in the interest of the nation's health and wealth
ULS has also hosted a number of joint events both in the UK and overseas, and will be undertaking further joint initiatives plus providing cost effective attendance at each other's events to maximise the international impact of the UK. Discounts are available to each other's members for 3 of each of our major events so please check with your membership organisation for details.
Ms Lin Bateson
BioPartner UK
Mr Michael McGivern
UK BioIndustry Association
Mrs Aline Charpentier
One Nucleus
Dr Tony Jones
One Nucleus
Ms Alex Whicher
UK BioIndustry Association