IAG, Image Analysis Group
Image Analysis Group is a strategic partner to bio-pharmaceutical companies developing new treatments to improve patients' lives. IAG broadly leverages its core imaging expertise, proprietary technology platform DYNAMIKA and capabilities to support an objective early go no/ go decision and drive excellence for tomorrow's innovative therapeutic agents with speed.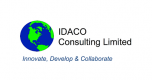 IDACO Consulting
IDACO Consulting Limited is a solution-oriented consultancy with a specific focus on supporting companies in the Pharmaceutical, Biotechnology, Medical Device, Life Science and Healthcare sectors.

Using our pre-clinical and clinical expertise, along with an extensive network of academic, outsourcing and commercial contacts, we support the development and commercialisation of bio-pharmaceutical products and medical devices.
Our service offering includes:
Pharmaceutical, Medical Device & Healthcare Consulting
· Pre-Clinical & Clinical Development
· Strategy Development & Implementation
· Medical Affairs, Medical Education & Market Access Support
· Regulatory & Post-Approval Services
Technical Due Diligence, Gap Analysis & Remediation
Business Development
· ​Sourcing Collaborative & Licensing Opportunities
· Providing Out-Licensing Support
· Bridging Academia to Industry and Industry to Academia
​IDACO Consulting also supports clients who are looking to identify new opportunities for collaboration and licensing through its extensive and purpose-built network of technology transfer and business developments contacts. We have access to over 400 universities and research institutions across 26 European countries.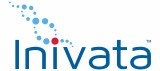 Inivata
Inivata is a global clinical cancer genomics company utilizing a proprietary, industry-leading liquid biopsy platform to transform patient care. Using a simple blood test (liquid biopsy), the analysis of ctDNA is a new lower-cost, less invasive, highly sensitive method for oncologists to diagnose and monitor cancer progression and treatment. The InVision™ liquid biopsy platform, based on pioneering research from the Rosenfeld Lab at the Cancer Research UK Cambridge Institute (CRUK-CI), University of Cambridge, combines industry-leading sensitivity with a select multi-gene panel to provide clinically actionable information to clinicians. Inivata has established collaborations with world-leading cancer centers and academic institutions, and is partnering with pharmaceutical and biotechnology companies. The Company has a CLIA lab in Research Triangle Park, NC and laboratories in Cambridge, UK. For more information, please go to www.inivata.com. Follow us on Twitter @Inivata.
Dr John Beeler
VP Corporate and Business Development
Miss Karen Chandler-Smith
Business Development and Marketing