Bionow
Exhibiting at booth 83/84
Bionow supports business growth, competitiveness and innovation within the biomedical and life science sectors across Northern England. Our membership services add value and cost-efficiency to scientific, clinical and business operations within early stage and growth-oriented firms. Our membership base includes startups and early stage firms as well as established growth-oriented companies. Bionow's membership offering focuses upon the specific needs of firms at their different stages of development, including dedicated business support programmes, shared procurement schemes with significant cost savings, exclusive insurance benefits, recruitment and training services, local and national events and access to a vibrant network of businesses.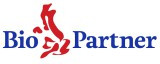 BioPartner UK
Exhibiting at booth 82
BioPartner UK leads the UK Delegation to several partnering conferences
each year. It is a UK Accredited Trade Organisation facilitating international partnering for trade, investment and collaborations with Life Sciences organisations across the UK. BioPartner is a membership organisation, supporting UK SMEs and startups, and signposting organisations worldwide to UK expertise.
BioPartner has alliances with organisers of international biopartnering events, and with UK membership organisations, operating both independently and
in partnership with the UK government. BioPartner disseminates tradeshow access grants to help UK-based SMEs exhibit their services and products in new overseas markets.